GARDAÍ AND SPANISH police have seized cannabis worth €3.4 million in Malaga.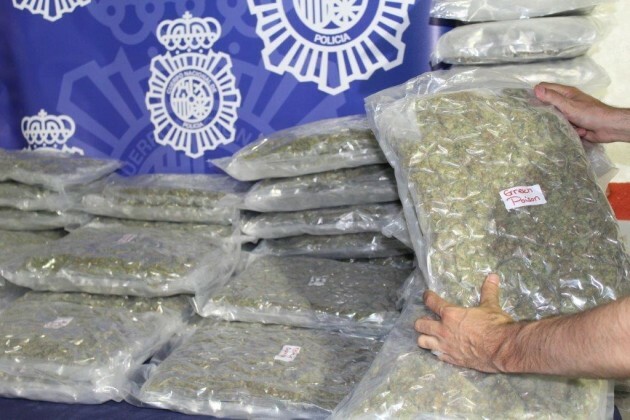 The drugs were seized earlier this month following "a lengthy coordinated investigation" by the Garda National Drugs and Organised Crime Bureau and the Spanish Policia Nacional and Guardia Civil.
Five men were arrested in a location northwest of Malaga after the cannabis herb was seized on Sunday, 6 May.
The drugs were discovered among pallets of lettuce in a lorry destined for Ireland.
'Significant blow'
Four Irish men, aged 56, 45, 35 and 33, and a 27-year-old Romanian man were arrested during the operation. All five men remain in custody and have appeared before a Spanish magistrate.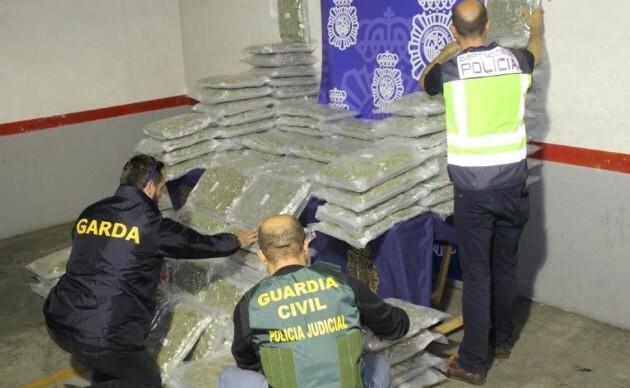 Following the operation, Assistant Commissioner John O'Driscoll, who has responsibility for Special Crime Operations within An Garda Síochána, said: "We are very grateful to the Spanish law enforcement authorities for their ongoing and very productive cooperation with the Garda Síochána in tackling organised crime groups operating in both Spain and Ireland.
"This operation has dealt another significant blow to the capacity of the organised crime groups involved to continue their trade in controlled substances."